A mother´s tale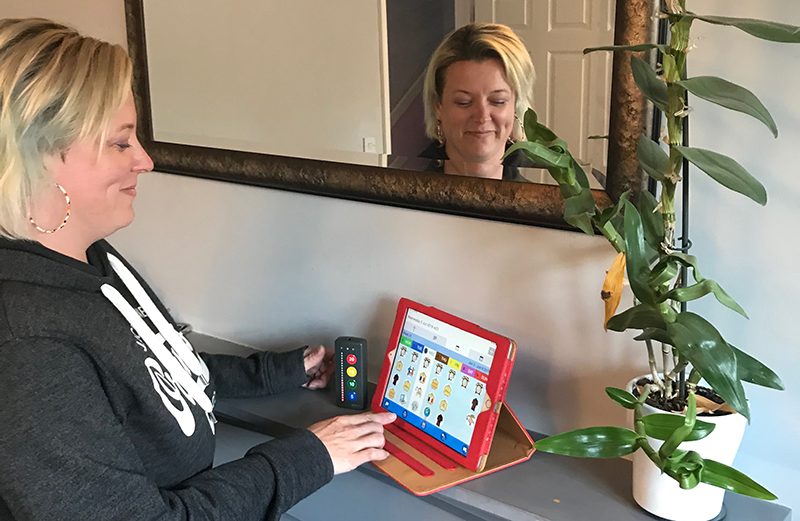 As early as pre-school, it was clear that Jake had difficulty concentrating and had problems with structure and rules. He usually played by himself and made no effort to socialise with other children. He could only focus on what he found interesting, easily becoming over-excited with a tendency to talk compulsively about what he was doing.
Nagging, tension, conflicts and neglected siblings

Getting ready in the morning was particularly stressful for Jake and his mother, Sarah, who found herself having to repeat instructions over and over again. Jakes inability to comprehend time created tension and conflicts and the two often left the house late, stressed and arguing.
It could be brushing his teeth, getting dressed, taking a shower or eating breakfast – Jake would often get distracted and completely forget what he was supposed to do. He would even forget things he needed for school such as homework or extra clothes. Sarah would spend so much time and energy on Jake that his siblings would often feel neglected.
At bedtime, it was hard to get Jake to stop playing on his X-Box.
"I would go in and remind him that bedtime was in 15 minutes," Sarah explains.
"Then I would go in 10 minutes and 5 minutes before to remind him again. I didn't understand that he had no real sense of time. For him,15 minutes just wasn't a concept he could understand.
A diagnosis and the right assistive aids make all the difference

When Jake was six, he was diagnosed with high-functioning autism, which explained much of his unusual behaviour.
Jake started to use HandiCalendar six months ago and has now been using the MEMO Timer as a complement for four months. Both HandiCalendar and MEMO Timer are assistive aids for people with cognitive disabilities.
After only five months, these aids made a big difference in both Jakes and Sarah's daily lives. Sarah explains:
"When Jakes wakes up, his HandiCalendar shows him exactly what to do - eat breakfast, brush his teeth, put on deodorant and the like. I don't have to nag him and he's happier now knowing he can take care of himself. HandiCalendar has made a huge impact on daily life for both of us. No stress, no tension, no arguments. And if he needs to bring something with him to school, he has a checklist he can run through to be sure that he has everything he needs for the day."
Weekly overview
Checklist morning routines
Packing list
HandiCalendar makes

daily

life simpler for

everyone


 
HandiCalendar is a calendar phone app with special functions designed especially for people like Jake. HandiCalendar lets Sarah make schedules and checklists for specific activities on her iPad that she then synchronises with the app on Jake's phone.
"When Jake completes an activity and has checked off the items on the checklist, he gets a confirmation that I can see on my iPad. This is great for both of us!"
The HandiCalendar also allows you to make notes on an activity. Jake has a great need for control and needs to check the same thing over and over again. For example, if we're going to visit grandmother at the weekend, Jake can get answers to all his questions digitally: When are we leaving? How long are we going to stay? What are we going to do while we're there? When are we coming home?
"I started making notes for activities that I knew Jake would ask about repeatedly. In the notes I write answers to the questions I know he will ask. Now, instead of asking me, Jake just looks at the notes attached to the activity. This function has made my life so much simpler."
Notes for upcoming events
MEMO Timer makes time "

visible

"


 
In the evening, when Jake plays X-Box, Sarah and Jake use MEMO Timer, a timer that allows you to visualise time with a series of small red lights that go out with the time that has passed.
"I set MEMO Timer to 15 minutes and put it next to Jake when he is playing. Now he can suddenly "see" how time is literally running out and decide for himself if he has enough time to start a new game. Now there's less frustration when I come in and tell him that he can't play any more."
Jake and Sarah also use MEMO Timer when they have a scheduled activity to keep track of. If, for example, they have to leave in 30 minutes, Sarah sets MEMO Timer so that Jake can get dressed, get ready and make sure he takes the things he needs.
"These assistive aids have really made a difference in my daily life. Everything is so much easier now thanks to HandiCalendar and MEMO Timer.