Vision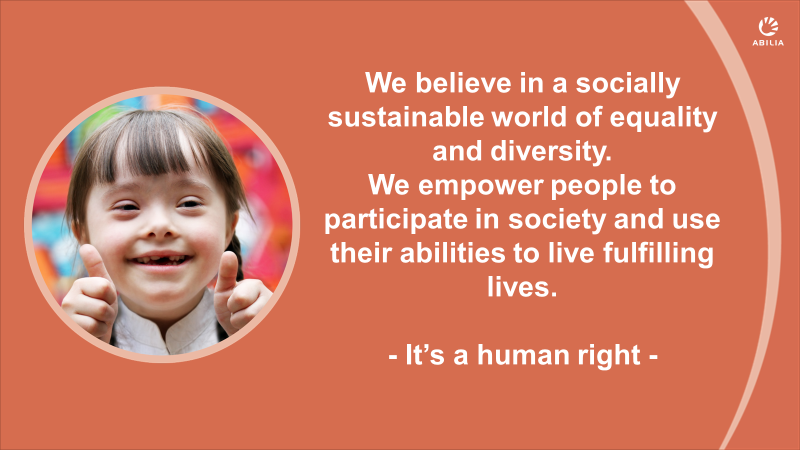 Values
Passion
We are passionate about achieving equality, diversity and inclusion – in society as well as in our organization. By maintaining our entrepreneurship, we reach out to even more people.

Innovation
We seek insights from an outside-in perspective to continuously improve and innovate in everything we do to create value for customers and users.

Quality
We ensure quality and keep our promises to our customers by working in a structured way according to well-defined processes.