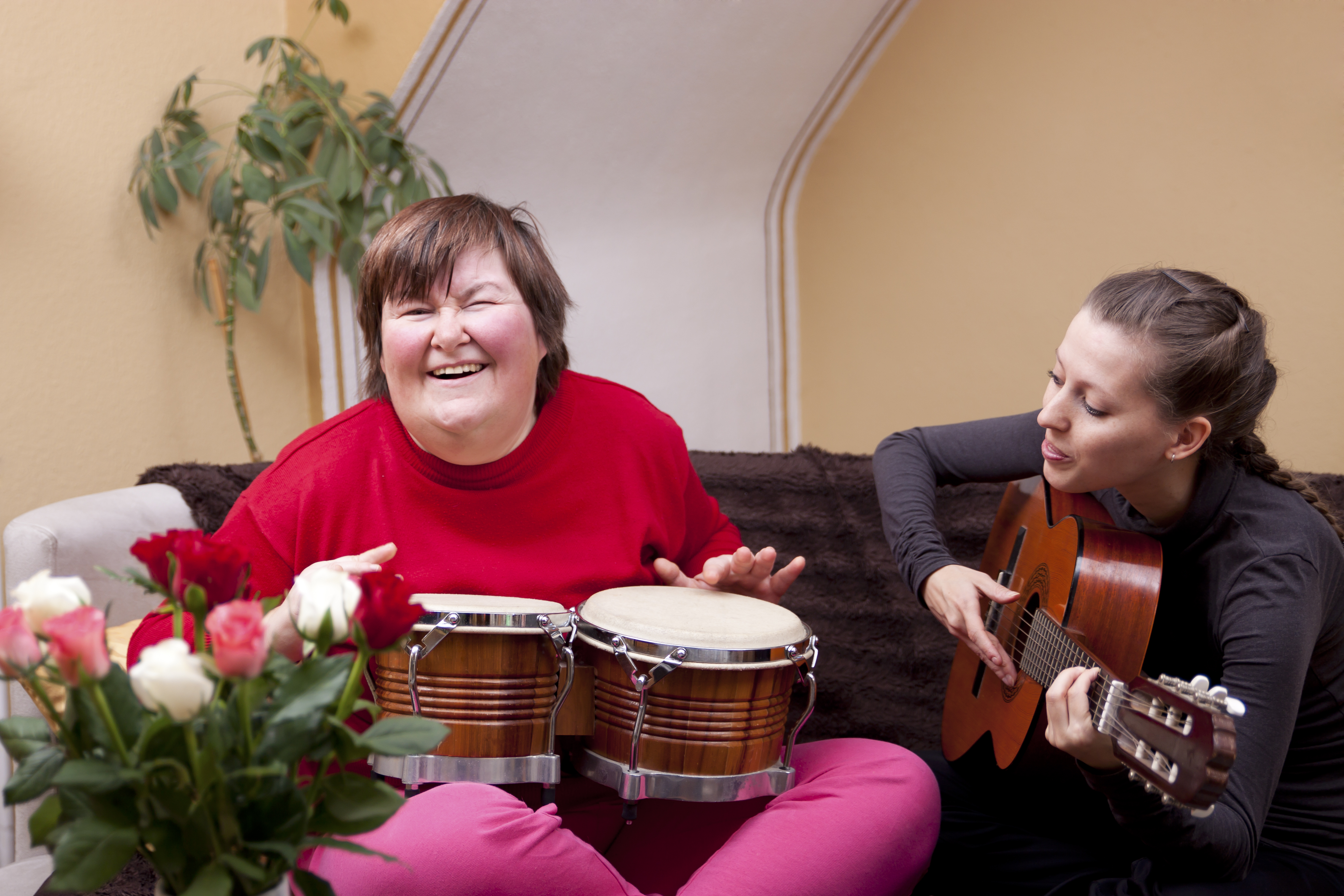 Three Swedish local authorities have tested welfare technology within the framework of the AllAgeHub's test bed for a six-month period. The reports describing the tests with the results have recently been released. The tests have taken place in care homes and in day centres in three local authorities, all located in the southwest part of Sweden.
As a first step, the needs of residents, users, carers, staff and activities where welfare technology can fulfill a function were identified.
The following needs were identified in the three local authorities:
Improve communication
Increase participation
Increase independence
Improve structure and clarity in everyday life
More meaningful and developed working day with less stress for the staff
Improve working environment for staff
One area identified expressed the specific need to clarify the working day with structure and time for the residents/users where the day counts down, what is expected of the residents/users through job descriptions and the possibility to explain the course of events. Other needs expressed were for example to include what happened at home, what to do after work and factors that affect their mood that are important for the staff to know. They sought an accessible, user-friendly tool that is flexible regarding numbers, images, figures, letters, words and symbols.
Quote from one local authority:
"Effective communication is a prerequisite for learning and participation. Communicating is a human right – not everyone can speak, but everyone can communicate. We want to increase the users' opportunity for communication and participation in their everyday activities."
Abilia has previously collaborated with AllAgeHub, where our aids are included in their test bed. In this context, Abilia's time and planning tool MEMOplanner was selected to be tested for 1.5 – 6 months and then evaluated on how well it responded to the local authorities' needs.
MEMOplanner helps to see what day it is, the time of day and which activities are booked during the day, week, and month. It provides clear reminders and help with, for example, checklists. MEMOplanner was set up in common areas where residents/users and carers/staff had access.
The evaluation after the test period showed the following results when introducing MEMOplanner:
Most residents/users became more independent as they did not have to approach the carers/staff with questions to the same extent as before – clear overview and structure on MEMOplanner conveyed the information they needed
Increased residents'/users' opportunity for communication, influence and security in their everyday life
Residents/users became more involved in what happens at the care home/day centres
Interest in joint activities increased, which was felt to benefit the community
The carers and staff experienced a better working environment with less stress and an increased feeling of being efficient in their work to provide support to residents/users
From an operational perspective, the working climate was improved and thus an increased opportunity of reaching the operational goals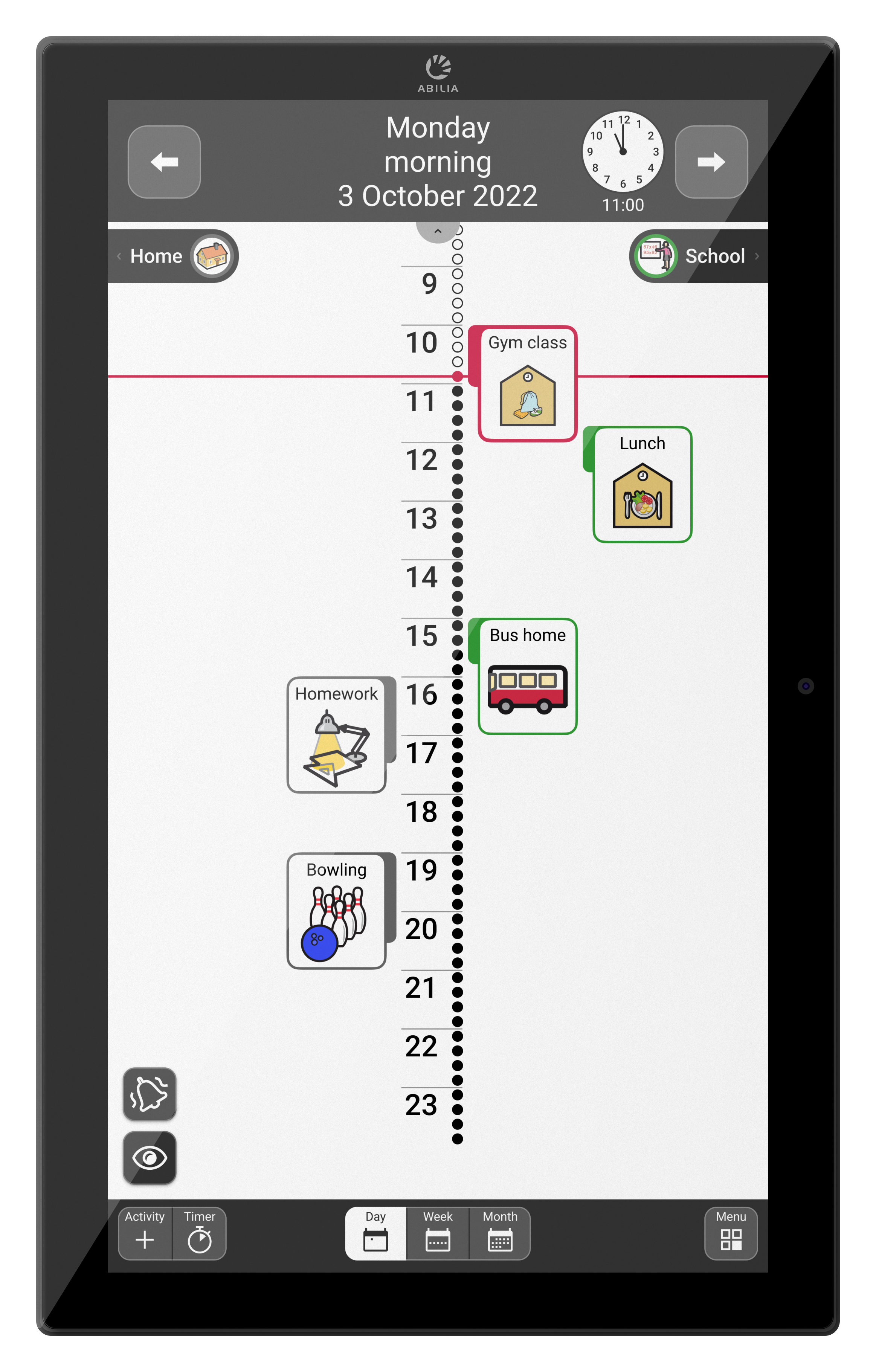 One of the operations identified opportunities to expand the usage in other areas, for example user meetings, polls and selection of activities. These results confirm previous studies and evidence that exists around Abilia's solutions within care homes and day centres.
Today, individual digital aids from Abilia are welfare technology that have a greater effect than just making things better for the individual. Our digital solutions are welfare technology that also positively affect the carers and staffs work environment and contributes to more efficient operations.
Read more about the next generation MEMOplanner that was recently launched. 
About AllAgeHub
AllAgeHub's vision is to be a collaboration platform for research, development and innovation that promotes accessible living environments and welfare technology services so that people, regardless of functional range and age, can live independent and secure lives.
In collaboration with actors from academy, civil society, business, and the public sector, AllAgeHub develops a user-driven test bed, with the aim of stimulating the use of welfare technology that meets the real needs of users. Target group is elderly, people with disabilities, relatives and businesses (Group Care Homes / Supported Living).
AllAgeHub is an initiative of the thirteen local authorities in the Gothenburg area of Sweden.