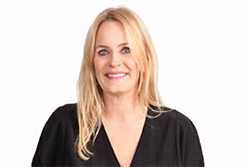 Abilia put efforts into establish its business within cognition towards new customers and international markets and appoints Anna Karin Verneholt as Marketing Director. Anna Karin's solid experience in leading positions within strategy, marketing and communication contributes to the organization's aim to strengthen Abilia's market position and to strive towards the goals in UN's Agenda 2030.
Anna Karin has a background within IT, telecom and media and has worked at international companies such as Ericsson, Net Insight and Tunstall. Most recently she had her own consultancy firm.
"I thrive the best when driving transformation of businesses lifting the role of marketing, opening up new markets, creating better customer loyalty, and increasing growth. It feels extremely good to be part of Abilia, being a purpose-driven organization, and to contribute to a socially sustainable society where people with special needs gets life the chance to participate and be independent", says Anna Karin Verneholt.
Tove Christiansson, CEO Abilia, comments on the new recruitment: "Anna Karin has previously been engaged on a consultancy basis and I am happy that she is now a part of Abilia. With her on board we will have a more insights-based and customer-focused communication to build our market position and our brand. With a stronger marketing department, we can reach further and to a larger extent, contribute to a more sustainable society characterized by participation and inclusion."
For more information, please contact Tove Christiansson, tove.christiansson@abilia.se, +46 70 291 2833