Once again, we have been asked by friends in the assistive technology industry to share our knowledge and experiences related to implementing MDR, Medical Device Regulation, in our organisation. This time it was DATEurope who approached us, asking if we can present our learnings and successes that we experienced along our way to become a MDR certified company at their event end of March.
Understanding the intention and how the legislation can be interpreted for low-risk products will strengthen our industry and help keeping the products at high quality.
Within Abilia, the whole organisation has been involved to ensure we understand and meet the requirements of MDR. At this event, it was Anna Sahlholm, Medical Science Liaison and Portfolio Manager, and Anna Wik, Manager Quality, Sustainability and Regulatory affairs, who represented Abilia.
At the knowledge sharing event, open exclusively for DATEurope members, Anna and Anna held two digital sessions about MDR for class 1 products, in theory and in practice. The two seminars gave an overview of the legislation, the different roles, and definitions. It also gave practical examples of what processes can look like and how to implement them to fulfill the Medical Device Regulation. As the seminars are separated into two days, the participants had some time for reflection and to prepare questions for the second day.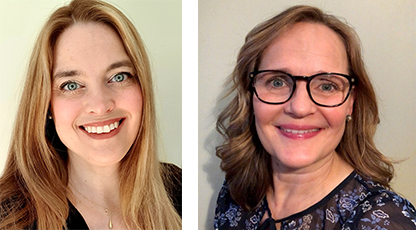 Anna and Anna have held seminars on the MDR subject before at other events, for example at assistive technology events in Sweden. As during previous seminars, it was a large involvement from the participants and many interesting discussions. The participants came from 30 different companies, from 14 different countries and their feedback were very positive. They appreciated that it was an in-depth, and very practical workshop on MDR and its implications for the industry.
"At DATEurope, we are striving to unite the industry in Europe, but also to raise the level of knowledge and the level of quality within our member companies. This excellent seminar helped us significantly in a step forward to fulfilling both these goals", said Gamal Halaga, Membership Secretary and Board Member DATEurope.
Here follows a few of the comments from the participants:
"This seminar will help me apply the knowledge gained to my daily work."
"I can immediately benefit from the seminar."
"This is great and practical information."
About DATEurope
DATEurope is a newly founded industry association that strives to bring together the assistive technology industry in Europe. Founded in 2021, DATEurope has more than 50 member companies from over 16 countries.
One of our objectives is to provide members with up-to-date and relevant information that will support them in their daily business. The European Medical Device Regulation (MDR) is a big challenge for many of our members and there is great interest in receiving more information on this topic.