Age is the biggest risk factor for cognitive impairment and dementia. An aging population means that more elderly people will be diagnosed with dementia. For elderly care, this means that fewer people have to take care of more individuals who need security, meaningfulness, togetherness and activity. Evidence-based and well-proven digital solutions can strengthen the individual's independence and quality of life. They can also make everyday life easier for elderly care employees.
Cognitive impairment is the deterioration of certain abilities such as memory, understanding time, perception of space, motivation, energy, organization and planning. It often leads to worry, stress and insecurity all common signs in the onset of dementia. By supporting cognitive abilities of the elderly at an early stage, cognitive health can be better maintained. Today, there is well-proven and evidence-based welfare technology in the form of digital cognitive solutions that provide increased independence and security. These enable more elderly people to stay at home under safe conditions and with a better quality of life.
Strengthens the individual's independence
Abilia develops, manufactures and sells assistive technology for people with disabilities such as cognitive impairment. The ambition is to give people with special needs the opportunity to be independent and have control over their daily lives. Being reminded when it is time to take their medicine, walk the dog or meet their neighbours, elderly people with cognitive impairment become more secure something that in turn increases the quality of life. CARY Base, Abilia's calendar clock is for people who need extra support and can help keeping track of the day and the days events.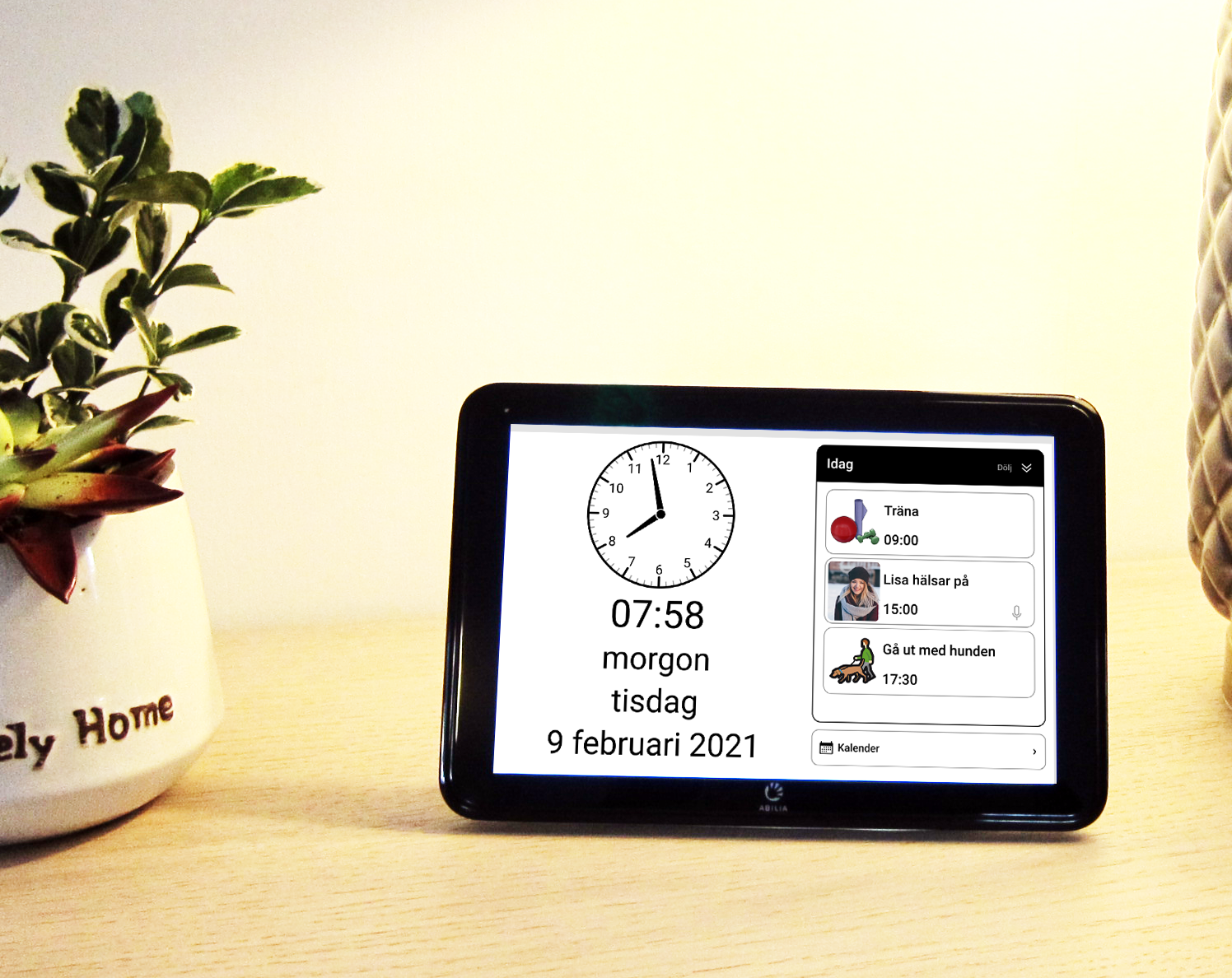 'Based on more than 50 years experience and supported by evidence, we know that our digital solutions give people with cognitive impairment a better ability to organize and plan their day. Many assistive products are under development, but there are already a large range of smart solutions that you can use' says Abilia's CEO Tove Christiansson.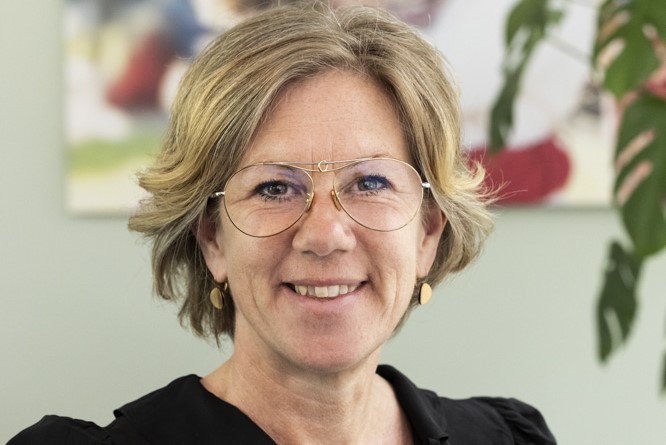 Great added value for elderly care
In elderly care, Abilia's digital assistive technology are increasingly being used. They contribute to increasing the peace of mind of the residents and their relatives, among other things by visualizing planned activities via the time and planning aid MEMOplanner.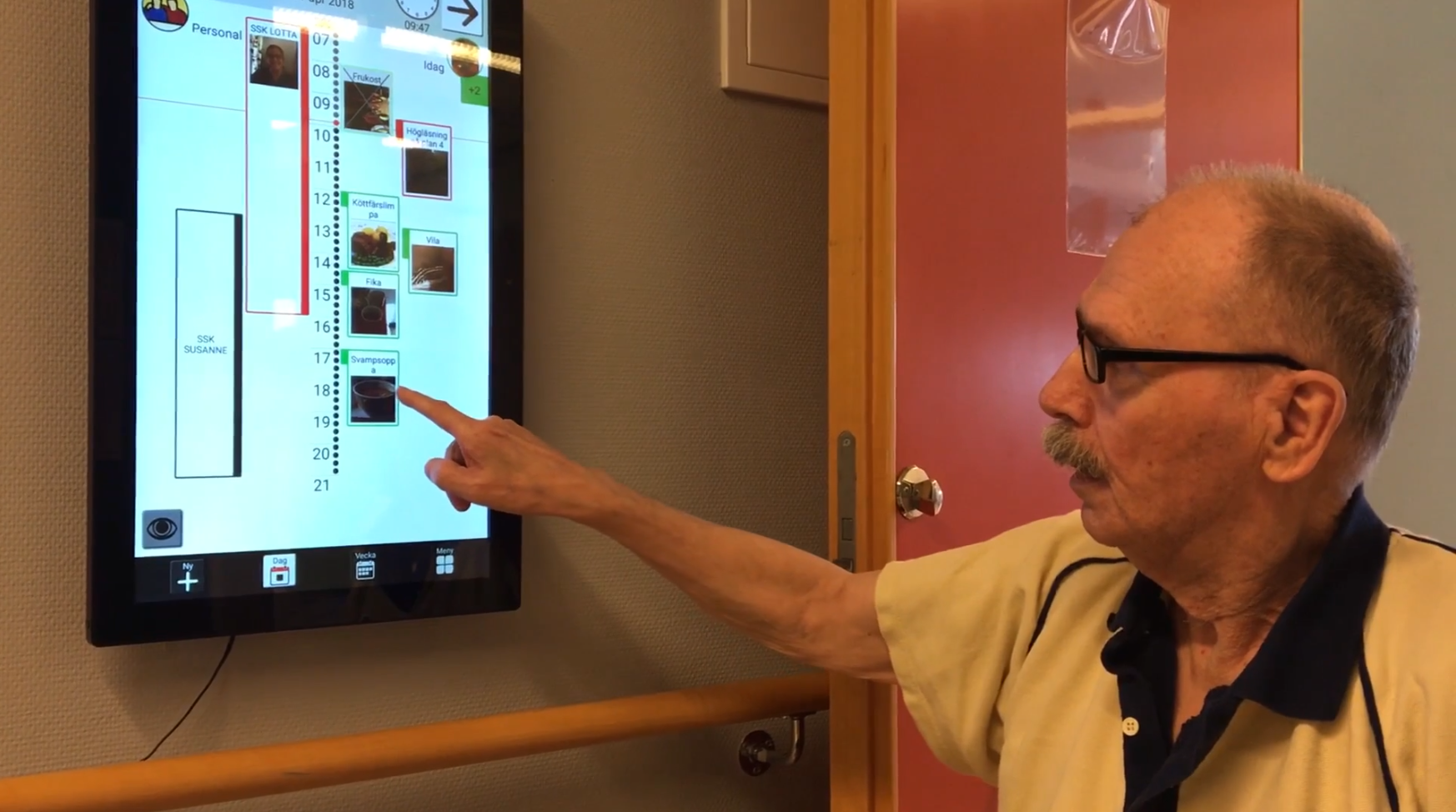 They also have great added value for the elderly care business; there are not enough hands. Digital solutions are an important prerequisite for being able to take care of the growing group of elderly people who need help.
She continues; Increased knowledge and awareness, among both individuals and businesses, of available digital cognitive solutions and their effects in early interventions, we are convinced that together we can meet the challenges of elderly care and enable good cognitive health. Then more elderly people can stay at home under safe conditions with a good quality of life.
Article published in the Swedish publication Dagens Samhälle's theme supplement on elderly care.