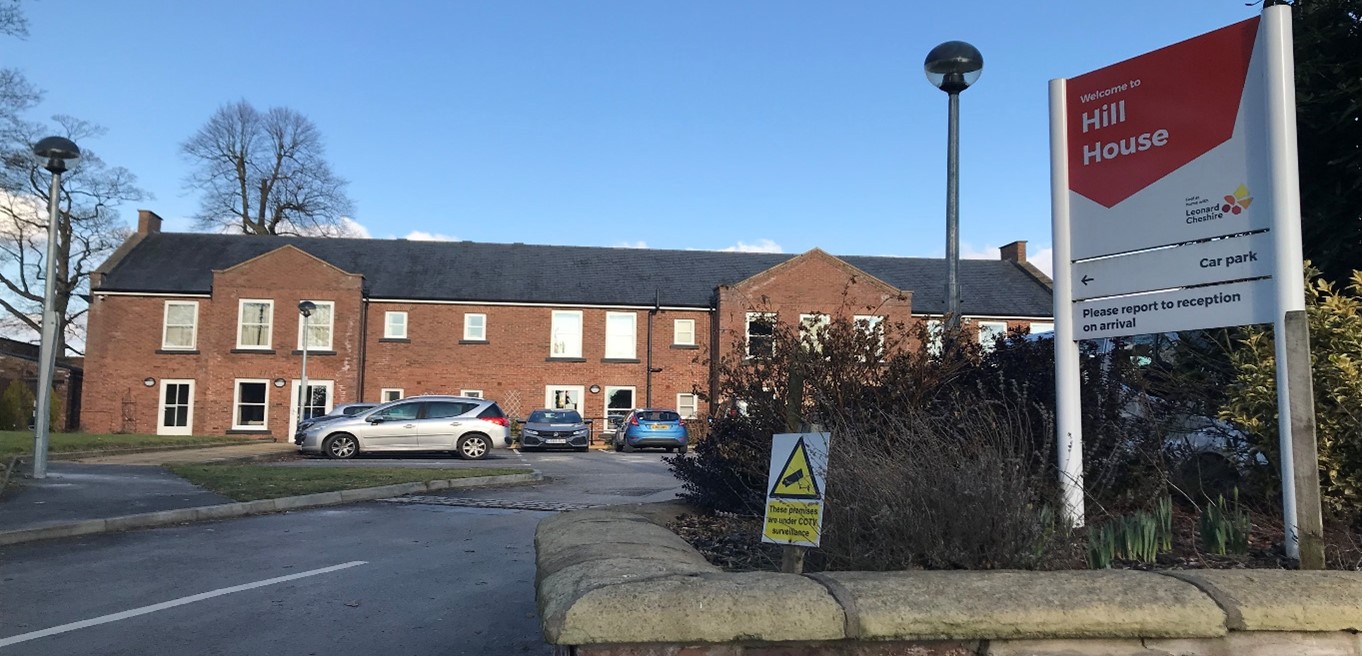 Hill House in Sandbach, Cheshire, is a home for residents with a range of physical and cognitive conditions and is part of the Leonard Cheshire Group. Together with the staff and the assistive technology team at Hill House, Abilia is working with supporting residents to help understand and manage daily activities through a range of time and planning devices.
Leonard Cheshire have been providing specialist care for disabled people since its inception in 1948, and after a successful pilot project at Hill House has expanded its assistive technology team and reach to cover an additional seven Leonard Cheshire sites across the northwest of England.They are now providing assistive technology support for circa 120 residents.
MEMO Dayboard is a planning tool for those who need a visual overview of the day, and specifically in relation to time. This cognitive device provides predictability, so the residents knows what is going to happen, when it will happen, with who and any other information that makes each activity easier to comprehend.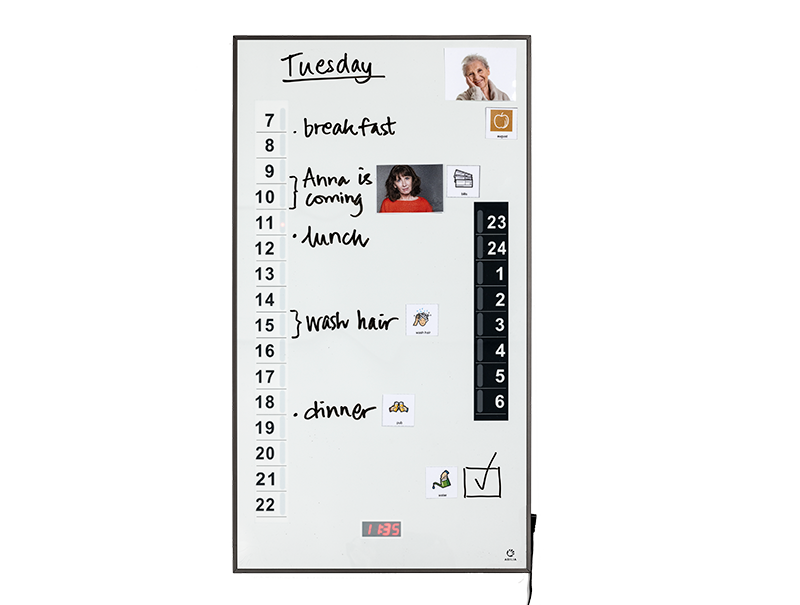 The MEMO Dayboard is being used on a daily basis for a number of residents in Leonard Cheshire's care home and supported living settings to help with now and next planning and has had a significant impact.
Dave Hursthouse is Assistive Technology Project Manager at Leonard Cheshire. He says "Having the MEMO Dayboard has enabled our residents to have a better understanding of the day's activities and is reducing anxiety by being able to visualise an activity in relation to time. Having the MEMO Dayboard brings about a little structure and predictability to the day and also helps staff knowing that our residents feel better having her MEMO Dayboard to hand."
Recently the Abilia team met with Dave again. This time together with his colleague Kay Barnes, Assistive Technologist at Leonard Cheshire. Dave and Kay had decided to introduce the digital time and planning aid MEMOplanner.
MEMOplanner is a device that displays information detailing the day, time, and what activities are scheduled for the day, week and month. It also gives clear reminders and helps with checklists.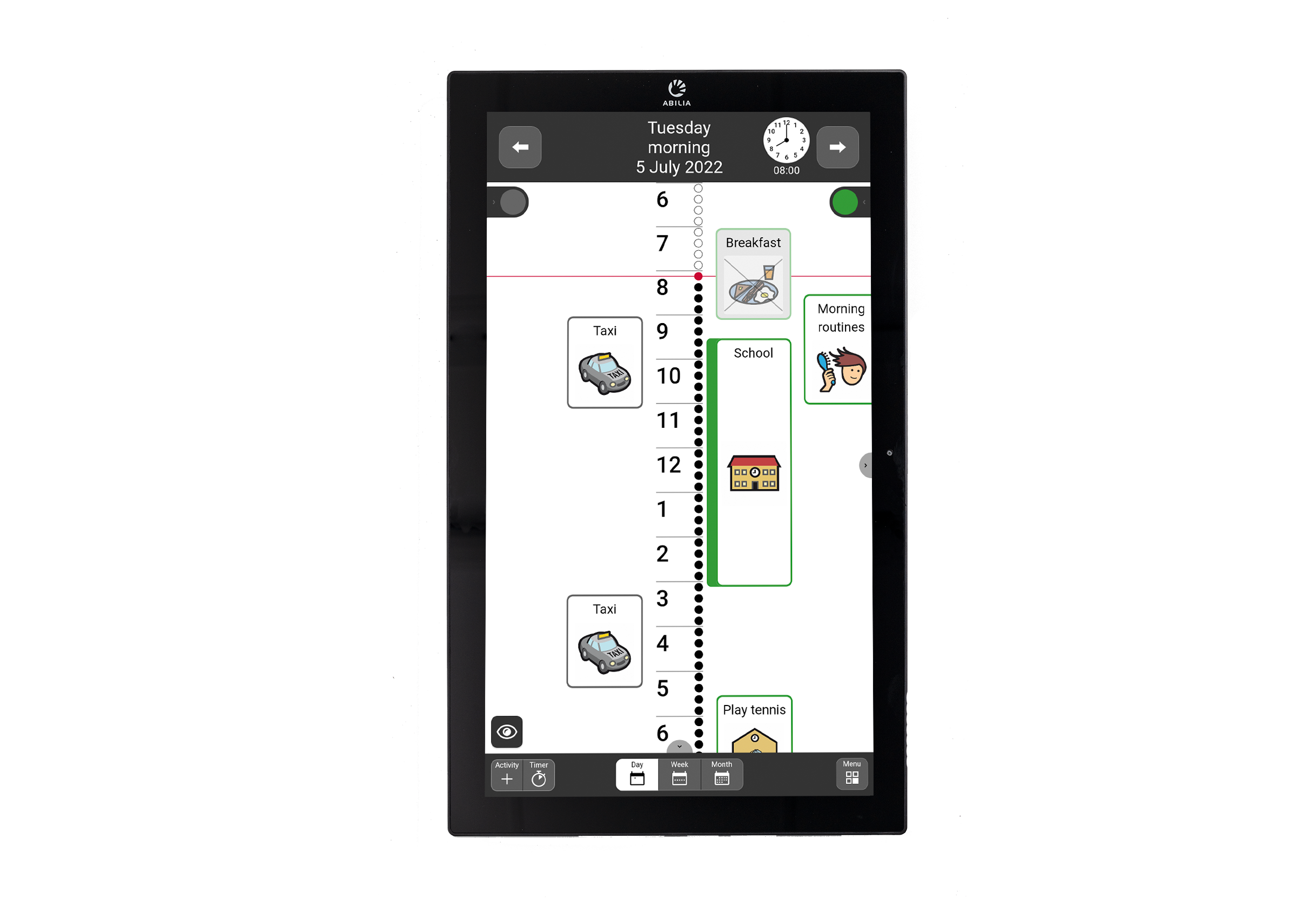 The cloud based service myAbilia enables remote support and allows access to MEMOplanner from a distance. For example, events can easily be entered into the calendar with the additional option of a further layer of care provided by monitoring of 'checkable' activities.  
MEMOplanner also comes with the application MEMOplanner Go, meaning that whilst away from the main device, the user still have access to the calendar with the reminders and updates about the daily activities, if any.
Kay says "Having the MEMOplanner enables residents and staff alike to see what activities are taking place that day or week. Using myAbilia, it is easy to populate the calendar from a remote device and we have now located our MEMOplanner in our central lounge so that everyone can be reminded about forthcoming daily activities with additional information relating to each activity".